welkom | welcome | bienvenida | bienvenu | kalos orisate | willkommen | benvenuto | yokoso

Dit domein is gereserveerd en wordt gehost door MCJW. Heeft u interesse in een dienst van MCJW? Kijkt u dan eens op onze website mcjw.nl.

Is dit uw domein? Vervang dan het index.html bestand in de public_html map met uw eigen website.

This domain is hosted by MCJW and reserved by one of our customers. If you have interest in one of our services? You can visit us at mcjw.nl.

Is this your domain? Please replace the index.html file in the public_html folder with your own site.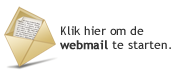 Smartphone? Klik hier.